I believe in fair play, so when I see something that is obviously not very fair to some people I feel something needs to be said.
My attention was drawn to what should have been a great deal being offered by domain registrar Godaddy - "Register a new domain for just $0.99" - that shows up on their ad when you Google the company name. I decided to check this out for myself and was a little disappointed to see that when I looked at godaddy.com here in Spain, the ad was there but the deal was new domains for €3.49.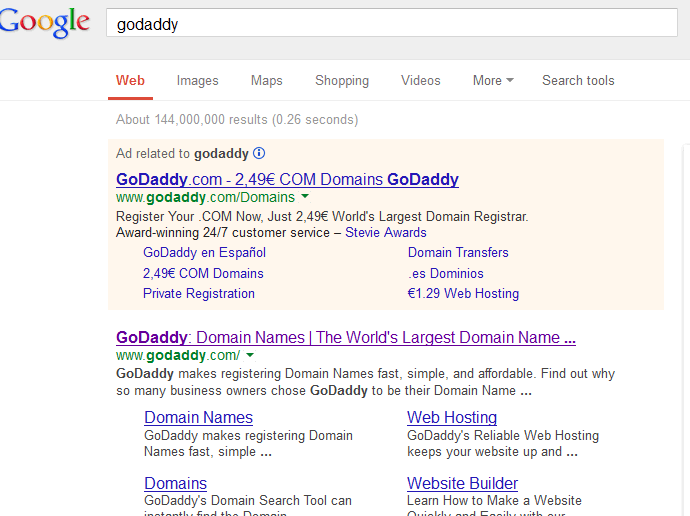 Still a lot cheaper than the full price, but what happened to the 99 cent deal I'd heard about? I opened google.com via US proxy (to get the local version) and lo and behold, there was the ad for $0.99!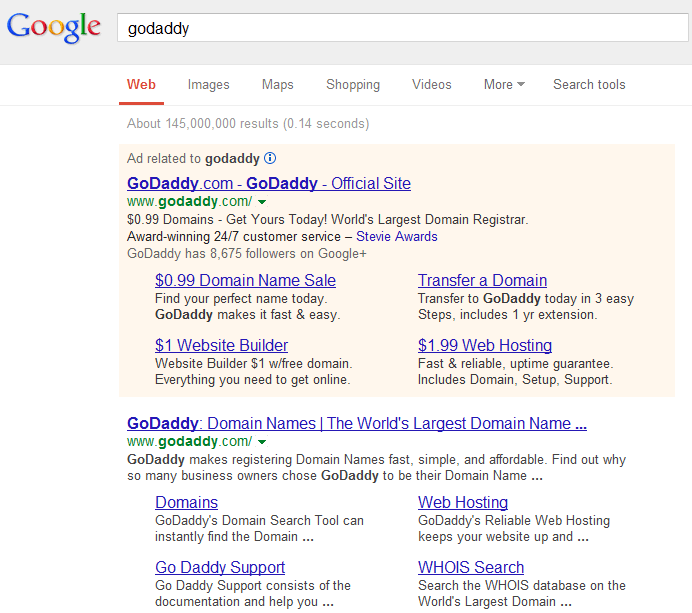 Hang on, whoa! What is going on here? How come US customers can buy new domains for a better deal (99c) than us here in the EU (€3.49)? Just out of curiosity, I looked at google.co.uk to see what the price was in GBP and... £1.29!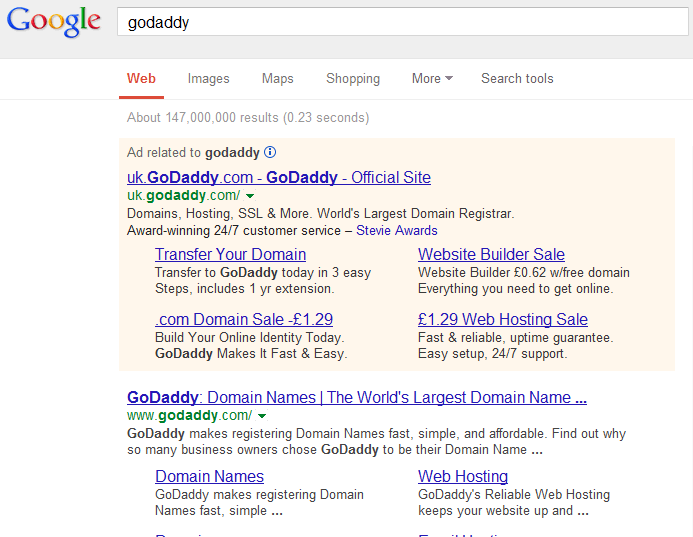 What the..?
This is a little unfair, would you not agree? How is it that this global company can offer a deal for one price in the US, a little more in the UK but a load more in the EU? They can't use the T-A-X card because if it were a case of charging us VAT or idiot tax, the price should be the same in the UK as the rest of the EU.
We are already being shafted by US hosting companies that now charge us VAT for their services, even though they are NOT European based companies. That stinks to high heaven. Their quoted prices on their websites are now less than what we are being charged here with no mention anywhere that the price does NOT include VAT - which is surely breaking some advertising law somewhere.
What's more, the quoted price for say a Hostgator baby plan at $9.95 a month is what a US customer would pay, meaning it will already include US sales tax. So does that mean customers in Europe are being taxed twice? It certainly looks that way.
This idiot idea was implemented because EU based hosting companies were whinging they could not compete with US companies on price because they had to charge us VAT and US companies did not. This is despite the fact there are only a handful of EU based hosting companies compared to the hundreds if not thousands elsewhere in the world.
Never mind the US hosting prices are what everyone else in the world pays no matter where they are because the web is "world wide."
Never mind the hosting is done in the US and US taxes, costs and overheads are already factored into their prices.
Well done Mr brain dead EU politician for dreaming up that unbelievably stupid idea which incidentally is very unfair for EU consumers!
Of course, I doubt many will take a blind bit of notice of this. European based Internet marketers seem to have kept very quiet about all this. Put up and shut up, right? Pussies!


This article was originally posted on: Sep 17, 2013

(BACK TO TOP)
Comments
There are 2 comments on this post: